Welcome
Round Tables have no sides! 
Our purpose is education and information. From our inception we have kept a calculated balance mixing subjects, people, events and battles so as to appeal to all interests. If you examine our schedule of past speakers which is available on this website you will find this to be true. Speakers have included authors, 
must be doing something correctly because we have grown from a group of 15 or so meeting in the living room of someone's home to an established organization with attendance above 60 each meeting. We have grown from 4 meetings yearly to 8 monthly meetings. We discovered last summer that some of you have ancestors who fought in the war; many on both sides! We have grown into a social group where families and friends meet and share their common interests. Come join us and remember that round tables have no sides!


Because of the Corona virus crisis, the North Central Texas Civil War Round Table is cancelling its April and May meetings. Our meeting place has closed for the duration of the emergency as has other possible meeting places and there are restrictions on meetings of more than 10 people. We do not know when the emergency will end and restaurants or libraries reopen.  Our organization has always taken a summer break and not scheduled meetings in June, July or August, so we are planning to schedule our next program for 14 September. We are hoping that the crisis situation will have resolved itself by then. If anything changes we will be sure to be in touch.
We will endeavor to keep in touch with you during the next few months to keep alive the spirit of learning about our great country's history.
Civil War Round Table Planning Committee
Please read the newsletter and comments from Ray:
North Central Texas
Civil War Round Table
March, 2020 Newsletter
I have always attempted to look for the silver lining in every cloud; you know what I mean -turn lemons into lemonade etc. but the abrupt disruption of our successful year is a real challenge! I am sorry we had to cancel the rest of the round table this spring but we literally had no choice. The April and May meeting were scheduled as a co-op meeting with the Fort Worth group. They were notified by their meeting place that all outside activities were cancelled which took away their meeting site. Someone notified me that Spring Creek had closed and I confirmed that information with their Arlington headquarters. They will be closed indefinitely only to reopen after the corona virus subsides. It has been dictated by the State that we limit gatherings of 10 or more. Although the toll in the U.S.(according to the CDC) shows reported cases of slightly in excess of 16,000 and reported fatalities of 225, the governor expects the number to increase exponentially. Jim Rosenthal who is Chm of the FWCWRT has lost his meeting space and he has cancelled both his April and May speakers, which are our April and May speakers. We felt it was in the best interest of everyone to cancel the rest of our 2020 Spring speaker program.
The seven programs which we had during the past year were truly outstanding. Gene Salecker provided us with a superb account of the Sultana explosion; he reconstructed the entire disaster from the overloading of the vessel to poor souls who survived the Andersonville prison only to perish on their way to freedom with their families. Dr. Don Frazier spoke of the title of his newest book: Blood on the Bayou. Don's research on the South's loss of their lifeblood (control of the Mississippi) with the loss of Port Hudson and Vicksburg as the death knell of the Confederacy's dream. In November Dr. Ric McCaslin uncovered some information on a soldier who claimed to be both a Yankee and a Rebel. Richard Gearing was buried in the Masonic section of a union cemetery and identified by unit. He was also identified although not interred in a cemetery for Confederates as  a member of the 5th Regiment of Hood's Texas Brigade. Dr. Jennifer Murray, a recognized military historian
presented an analysis of Gen. George Meade, the Union commander at Gettysburg during those fateful days of early July, 1863 after having been named head of the Army of the Potomac on July 28. Dr. Steve Michot presented a program on guerilla warfare in the Atchafalaya basin during the federal conquest of Louisiana after the fall of Port Hudson and Vicksburg. Our old friend, Jack Waugh presented a program of survival and endurance in the person of Roger Pryor who not only survived but became one of the few confederate leaders to prosper after the war. Dr. Mike Parrish drove up from Baylor University to present why  conquering Texas was a key goal in the Union strategy.
Three of the four meetings scheduled for the fall are filled and the rest of 2020-2021 year promises to be every bit as good .It's a shame that our planned schedule this year had to come to such an abrupt disruption but it is what it is so lets stay in touch. We can pick out some books that have been gathering dust and re-learn some history. I have finished about 50% of Dr. Parrish's book on Richard Taylor, son of the 12th president and wealthy
Mississippi planter who rose to prominence during the war. And who was largely responsible for halting Union General Banks' Red River campaign at Mansfield and saving Texas and Arkansas from union capture. Let's stay in touch; read some books and report on them from time to time. When we resume our meetings in September it will be just like seeing old friends once again.
Ray Ashley



________________________________________________________

April 13, 2020   Cancelled due to Corona Virus


Our speaker for our April 13 meeting is Charles D. Grear, History professor at Central Texas College.   The topic of Dr. Grear's presentation is "Texas Indians in the Civil War".  In the presentation Dr. Grear reveals how a diverse group of Texans served alongside Confederate Indians, and how these troops learned and used guerrilla warfare tactics against the Federals.
Charles D. Grear received his Ph.D. in history at Texas Christian University and has taught history for over ten years, at Texas A&M University, Prairie View A&M University, and currently as a Professor of History and Online Manager at Central Texas College. A specialist in Texas and Civil War history, he has authored five articles, eight book chapters, and eight books including; Texans and War: New Interpretations on the Military History of the Lone Star State (Texas A&M University Press, 2012), The House Divided: America in the Era of Civil War and Reconstruction (Abigail Press, 2011), Why Texans Fought in the Civil War (Texas A&M University Press, 2010), Beyond Myths and Legends: A Narrative History of Texas (Abigail Press, 2008), The Fate of Texas:  The Civil War and the Lone Star State (University of Arkansas Press, 2008).  Future projects include co-editing the Civil War in the Heartland Series for Southern Illinois University Press with Steven E. Woodworth, a book about Gano's Brigade in the Indian Territory during the Civil War, and a general history of the Civil War in the Trans-Mississippi. Dr. Grear is a recipient of the Lawrence T. Jones III Research Fellowship in Civil War Texas History for the Texas State Historical Association, the fellowship to the 2007 West Point Summer Seminar in Military History, and the Burney Parker Research Fellowship for the Texas Collection at Baylor University.
_______________________________________________

March 9, 2020
     


          T. Michael Parrish, PhD, Department of History, Baylor University, "The Vital Importance of Texas in the Civil War."


T. Michael Parrish, is the "Linden G. Bowers" Professor of American History, at Baylor University in Waco, Texas. He received his PhD in History from the University of Texas at Austin in 1991. His research is focused mainly on 19th century U.S. history, especially the South and the Civil War era (particularly slavery and emancipation), as well as civil-military relations and the conduct of warfare in history. He has a work in progress: "Slavery, Emancipation, and the Military/Political Conduct of the Civil War." His other publications include:
Brothers in Gray (LSU Press)
Confederate Imprints (Jenkins Publishing Co.)
Conflicting Worlds: New Dimensions of the American Civil War (LSU Press)
Doris Miller, Pearl Harbor, and the Birth of the Civil Rights Movement (Texas A&M University Press)
Littlefield History of the Civil War Era (UNC Press)
Richard Taylor (University of North Carolina Press)

___________________________________________________
February 10, 2020



John C Waugh: author and historian. 

"The story of Roger Pryor" who survived the Confederacy and became justice of the NY Supreme Court.



John "Jack" Waugh began professional writing as a journalist, then turned to media work for national politicians, and began authoring books about history in 1989. He is best known for his first book, "The Class of 1846 — From West Point to Appomattox: Stonewall Jackson, George McClellan and their Brothers," which won the New York Civil War Round Table's Fletcher Pratt Literary Award for the best non-fiction book of 1994 and was a best-seller. He is author of four books on Abraham Lincoln and eight other histories on topics relating to the American Civil War.
Waugh was employed 1956–1973 as a staff correspondent and bureau chief on The Christian Science Monitor. Honors included the American Bar Association's 1972 Silver Gavel Award for the best national reporting for a series on American prisons.
He was a media specialist on the staff of Vice President Nelson Rockefeller 1973–1976 and press secretary to Democratic Senator Jeff Bingaman of New Mexico 1983–1988.
His contributions to periodicals include articles in Civil War History, American Heritage, Civil War Times Illustrated, Columbiad, The Washington Post Book World, The New York Times, The New Republic, The Nation, The Los Angeles Times Magazine, The Boston Globe, The Boston Herald American, and Country Magazine.
He has been a consultant to organizations including the National Archives and Records Administration, U.S. Department of Energy, U.S. Environmental Protection Agency, Atlantic Richfield Company, President's Council on Environmental Quality, Public Broadcasting Service (PBS), and West Virginia Public Radio. He has been a tour guide for HistoryAmerica TOURS and Custom Travel Concepts.

_______________________________________________________
13 January 2020


Dr. Stephen Michot will discuss "Guerilla Fighting in South Louisiana during the Civil War".
After the Union capture of Vicksburg and Port Hudson in 1863, unconventional war continued to rage for control of the vital economic Lafourche district lying west of New Orleans and the Mississippi River.
Confederate partisan bands raiding out of the Atchafalaya basin interrupted Union efforts at peaceful occupation and pre-reconstruction. The results were a virtual guerrilla war in the swamps that tested the mettle of civilians and combatants alike.
Dr. Stephen Michot was Professor of History and Director of Criminal Justice at Nicholls State University holding a Ph.D. from Mississippi State University. Over the past 40 years, he has served in law enforcement and security, the military with a tour of duty in Iraq, and in education. His publications include Lafourche Country II; Lafourche Country III: "Friction in War: The Effects of Climate, Disease, and Morale at the Battle of Labadieville"; "The African-American Experience in Louisiana's Lafourche Region during the Civil War"; "In Relief of Port Hudson Richard Taylor's 1863 Offensive"; and "War is Still Raging in this Part of the Country: Oath-taking, Conscription, and Guerrilla War in Louisiana's Lafourche Region."
Dr. Michot has served on the boards of the Louisiana Historical Association, the Historic New Orleans Collection, the Young-Sanders Center, YMCA, Faculty Senate, and University of Louisiana Systems Board of Supervisors Academic Affairs Committee and Faculty Advisory Council.
________________________________________________________

9 December 2019


Jennifer M. Murray, PhD, Oklahoma State University on "George Gordon Meade, Lt. General. Army of the Potomac. "
Jennifer Murray author of ""Your Golden Opportunity is Gone": George Gordon Meade, The Expectations of Decisive Battle, and the Road to Williamsport"
Dr. Jennifer M. Murray is a military historian, with a specialization in the American Civil War, in the Department of History at Oklahoma State University. Murray's most recent book publication is "On A Great Battlefield: The Making, Management, and Memory of Gettysburg National Military Park, 1933-2013," published by the University of Tennessee Press in 2014. Murray is also the author of "The Civil War Begins," published by the U.S. Army's Center of Military History in 2012. She is currently working on a full-length biography of George Gordon Meade, tentatively titled "Meade at War."
Published in "Upon the Fields of Battle: Essays on the Military History of America's Civil War," this chapter explores the leadership decisions of Army of the Potomac General George Gordon Meade in the final days of the Gettysburg Campaign. Specifically, this chapter places President Abraham Lincoln's expectations of a decisive victory over the Confederate army within the broader context of military history and argues that battles of annihilation are incredibly rare and thus Lincoln and northern citizens' expectations misplaced.
Consequently, General Meade's leadership during the pursuit from Gettysburg, culminating in the actions at Falling Waters, must be understood within the broader contours of the feasibility of annihilating a citizen-soldier army and the rarity of coupling a battlefield victory with an aggressive pursuit of the enemy forces.
_______________________________________
11 November 2019




Nov 11        Richard McCaslin, PhD,  University of North Texas. "Richard Gearing: the Union AND the Confederate soldier."
While he has taught many subjects in the past, he currently teach classes on Texas and nineteenth-century United States military history. His primary interest is in addressing the myths of our past and finding the truth that lies within, as well as explaining the not-so-true elements that develop. He is an author or editor for eighteen books and the director for more than a dozen UNT doctoral graduates, several of whom have also published books. Seven of his books have won awards, and his biography of Robert E. Lee was also nominated for a Pulitzer. In addition, he has written more than two dozen book chapters and journal articles on subjects related to what he teaches. He is currently working on three books: biographies of sculptor Pompeo Coppini and Texas Ranger William L. Wright, and a study of the Trans-Mississippi in the Civil War. He maintain an active public speaking schedule, which allows him to travel and learn more about Texas and the United States.



______________________________________________
14 October 2019

Dr Donald S Frazier will provide another of his stellar performances at our next meeting. Those who have attended previous meetings can attest to the fact that Don's presentations are worthwhile experiences laced with interesting facts separated by humorous anecdotes. He will be speaking on his latest book: "Blood on the Bayou: Vicksburg, Port Hudson and the Trans- Mississippi". It represents the third of his award-winning Louisiana Quadrille series and is a must for all!
The Mississippi River was the lifeblood of the Confederacy with valuable supplies crossing it from Texas, Louisiana and Arkansas. Federal control of that river was really the beginning of the end of the South's bid for independence. After the North's capture of Forts Henry and Donelson, Island Number 10 and the fall of Memphis the only Confederate strongholds on the river were Vicksburg and Port Hudson. Certainly events on the River and west were just as important to the South's future as those occurring in the east and their defense was a high priority for Jefferson Davis.
Not only were the physical locations of vital importance but the chattel property(slaves) of the plantation owners along the river represented assets they could ill afford to lose. Not only would the owners lose their property but federal forces conscripted them for army service.
Dr Frazier is well qualified to give this presentation; a "local boy" who graduated from UTA and received his Masters and PhD at TCU where he studied under the legendary Grady McWhiney. After teaching stints at TCU and McMurray University where he served as chairman of their History Department he moved ten miles south to Buffalo Gap where he now serves as President and CEO of the Grady McWhiney Research Foundation. His presentations are always informative and entertaining. Come early and ensure a spot! 
   _______________________________________________ 
9 September 2019 

Gene Salecker
"Disaster on the Mississippi – The Sultana Explosion"
The next meeting of the year will take place at the usual spot- Spring Creek BBQ at 5:30 pm for dinner and 6:30 for the meeting and the program. This meeting promises to be one talk which needs to be placed on your must do schedule!  
Gene Eric Salecker is a military historian whose five published books include Disaster on the Mississippi: The Sultana Explosion, April 27, 1865 (1996) and The Second Pearl Harbor: The West Loch Disaster, May 21, 1944 (2014). He owns the largest collection of Sultana artifacts and memorabilia which is currently on long-term loan to the Interim Sultana Disaster Museum in Marion, Arkansas. A graduate of Northeastern Illinois University, he is a retired police officer and retired middle school teacher currently acting as the historical consultant for the Sultana Disaster Museum. He lives in River Grove, Illinois with his wife, a rabbit, a cat, and dozens of tropical fish.
"Disaster on the Mississippi – The Sultana Explosion, April 27, 1865. At the end of the Civil War, the sidewheel Mississippi steamboat Sultana was at Vicksburg, MS and took on a load of recently-released Union prisoners-of-war, returning from Andersonville prison in Georgia and Cahaba prison in Alabama. Legally registered to carry only 376 passengers and a crew of about 100, the Sultana was overcrowded with almost 2,000 Federal prisoners, plus about 70 civilian passengers and a crew of 85. At two o'clock in the morning of April 27, 1865, when the steamboat was seven miles north of Memphis, the boilers exploded. Fighting for their lives against the explosion, the growing flames, and the cold Mississippi, almost 1,200 people perished in the worst maritime disaster in American history. Gene Eric Salecker from River Grove, Illinois will explain this fascinating, and frightening, story that reached all the way to the desk of Abraham Lincoln."
_______________________________________________________
Round Table Discussion 5:30 P.M. 12 August 2019 at the Hood County Library. 
_______________________________________________________
Round Table Discussion 5:30 pm, 8 July at the Hood County Library (see below)
Members:
The Steering Committee of the Roundtable is announcing a new program format designed for the summer break from our normal program schedule that we hope our members will enjoy and participate in. Through our history the Roundtable has presented only noted speakers on Civil War topics. Now the Steering Committee wants to add a new feature for the membership.
Because of our speaker format members never get to discuss Civil War topics with each other. Because members have an interest in the war and have read many books on the Civil War the Steering Committee believes the members know a lot about the war.   That being so, we want to give the membership the chance to sit together and enjoy each other's knowledge.
What we are planning is a discussion format where groups of members can discuss a Civil War topic where they have a common interest. The available topics are many and each meeting will have a different assortment. We believe that our members will enjoy the opportunity to share their knowledge and enjoy the fellowship of the experience.
On the Monday the 8th of July we have reserved the large meeting room of the Hood County Library (222 N. Travis St, Granbury)starting at 5:30pm.   The first topic will be the generals of the Civil War. We will plan to have tables in the big meeting room with chairs around them. On the tables will be the name of a general. Each table will have a member of the steering committee as a moderator.   You get to pick the general you know or want to know something about and have an interest in.
We look forward to seeing you on July 8th.




___________________________________________________

13 May 2019 
S Waite Rawls III will be speaking on Jefferson Davis' Staff. 


Waite serves as the Executive Director of the Museum of the Confederacy as well as many other historical organizations.
All Presidents throughout history have surrounded themselves with a cadre of people who came as confidantes, advisors and assistants; Jefferson Davis was no exception. Many came from his family and friends-others because of their importance to specific issues. One such specific example was Robert E Lee, an 1829 West Point graduate. Jefferson graduated from West Point a year earlier. These advisors came from all over the South- eight different states were represented as well as one Yankee with multiple representatives from both Mississippi and Virginia. Two of them actually lived in the White House with the Davis family; several lived across the street and all of them lived relatively nearby. Except for a few all carried the rank of Colonel in the cavalry! This was due to the fact that a cavalry colonel had a higher level of pay than an infantry colonel. Waite's talk will deal with who these people were, what they did and whether or not Davis paid any attention to them.
Our Round Table is very fortunate to have him as the first speaker on his "North Texas Tour". He became Executive Director of the Museum of the Confederacy in January, 2004 and was named President and CEO in November 2006 and is now President of the American Civil War Museum Foundation which includes the Museum and the White House of the Confederacy. Formerly, Waite spent thirty years as an investment banker in New York and Chicago including being Vice Chairman of Continental Bank. He has been an adjunct Professor at the Illinois Institute of Technology and a visiting professor at the Darden School. Mr. Rawls is a trustee of the Camp Foundation and a former trustee of the Civil War Trust.
A native of Franklin, Virginia, he has a BA from VMI and both an MBA and JD from the University of Virginia. He joined the Franklin Civil War Round Table at age 9!
Most of our recent speakers have come to us from far enough away that airline travel is a necessity; thus, dues are essential for us to pay the expenses to bring these outstanding individuals here. Please, Please, Please, check with Gary, Charlie, Dave or myself and determine your dues status; We still have three outstanding fall programs after this one so your annual dues of either $25, $35 or $100 are necessary to keep us solvent!                                SEE YA'LL ON May 13th
___________________________________________________
8 April 2019


Brig. Gen. (Ret.) John Scales, US Army
"The Battles and Campaigns of Confederate  General  Nathan Bedford Forest"
General Scales attended the University of Alabama 1966-70, graduating in 1970 with a degree in physics and a commission as an infantry lieutenant in the U. S. Army. He graduated from infantry officer basic, airborne and Ranger schools before being assigned to the 82nd Airborne Division. Later he led a rifle platoon in combat in Vietnam and joined the 101st Airborne upon return to the US. Leaving active duty in 1975, he joined the 20th Special Forces Group of the Alabama National Guard while getting a master's degree at the University and becoming Special Forces qualified. Over the years, while first teaching and later working as a scientist in Huntsville, he commanded a Special Forces A Detachment, company, battalion, and the 20th itself.  He also received a PhD in systems engineering from the University of Alabama in Huntsville. Selected for promotion to general and assignment to US Army Special Forces Command, he was first the deputy commander and later the acting commanding general. After 9/11 he was assigned to the Joint Special Operations Command and led a Combined Joint Special Operations Task Force in Afghanistan. General Scales retired from the military in late 2002 and continued his career as a scientist in Huntsville, being granted six patents and publishing three military history books, the latest of which is on the military career of General Forrest.





______________________________________________________
 11 March 2019: Unfortunately Ed was ill and unable to appear. In his absence, member Joe Walker gave a talk on the personality and life of General William T. Sherman.


Ed Bearss: The Battle of Pea Ridge
A living legend, our speaker was born in Billings, Montana and, after graduation from high school in 1941, followed in his father's footsteps and enlisted in the Marine Corps. On January 2, 1944, Ed was severely wounded in New Britain and spent 26 months recovering in various hospitals. Ed used the GI Bill to finance his education and obtained his undergraduate degree from Georgetown University in 1949. After graduation while working in Maryland he occupied his spare time visiting various Civil War battlefields and entered Indiana for post graduate studies receiving his MA from there in 1955. Ed made a major career decision while at Vicksburg National Military Park and decided that interpretative history of battles was more interesting than academic studies; thus was born a career spanning over six decades. In 1966 he was transferred to Washington, D.C. as Chief Historian retiring in 1995 with the title of Chief Historian Emeritus. What a distinct honor for our Civil War Round Table to host the renowned Ed Bearss.
_____________________________________________________
11 February 2019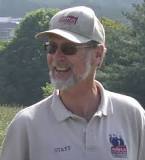 A. Wilson Greene, author and historian, will speak on the subject of: "A Perfect Hell of Blood – The Battle of the Crater."
Our Year started off great with Danny Sessums' terrific talk on Granbury's Texas Infantry Brigade and this next month's meeting has great promise with Will Greene, author and historian, speaking on an important event during the Federal Siege of Petersburg. Will's talk is entitled, "A Perfect Hell of Blood: The Battle of the Crater".
Allen Wilson Greene (also known as A. Wilson Greene or Will Greene) is an American historian, author, and retired museum director. After serving many years with the National Park Service as an historian and park ranger, he later served as the director of the Association for the Preservation of Civil War Sites (now known as the Civil War Preservation Trust). Later, he became director of Pamplin Historical Park and the National Museum of the Civil War Soldier in Petersburg, Virginia. He also was appointed by President George W. Bush to serve two terms on the national oversight board for the Institute of Museum and Library Services which is the federal agency that advises and supports museums and libraries throughout the United States.
We will have some of Will's books for sale.
___________________________________________________


14 January 2019



Dr. Danny Sessums has been a historian, educator and museum professional for most of his career. Completing his undergraduate work at Texas Tech University in anthropology, he later received his master's degree at the University of Texas at Arlington.
"A Force to be Reckoned With" is a culmination of the research that he began for his doctoral dissertation at Louisiana State University and continued for over thirty years. Sessums has also been an avid living Civil War historian, studying the lifestyle and experience of the "common soldier" during the War Between the States.
In 2009, Danny retired from Houston Baptist University and today, he and his wife reside in East Texas.
Dr. Danny Sessums will speak on the subject of his latest book; "A Force to be Reckoned With, a History of Granbury's Texas Infantry Brigade, 1861-1865"
LT General John Bell Hood convened his division commanders early in the afternoon of November 30, 1864 for a council prior to the Confederate Army of Tennessee's fateful assault on entrenched federal works south of the tiny hamlet of Franklin. Although advised against a frontal assault he nevertheless ordered his divisions to attack Union General John Schofield's XIII Corps. Major General Patrick Cleburne, leading his division on a borrowed horse east of Columbia Turnpike was followed by Granbury's brigade. Cleburne commandeered a second horse after his first one was shot from under him and afterwards was killed by a sharpshooter's bullet through the heart. Granbury, saber held aloft encouraging and leading his troops was shot in his face below his eye and died immediately. At 10 o'clock that night three soldiers from his unit traversed the battlefield in search of their leader and found his body within twenty steps from the federal breastworks.
Brigadier General Granbury's unit consisted of the Seventh Texas Infantry, the consolidated Tenth and Fifteenth Infantry, the consolidated Seventeenth, Eighteenth, Twenty-fourth and Twenty-fifth dismounted Calvary. Granbury entered the war as Captain of the Waco Guards of the Seventh Texas Infantry, a company he personally recruited. Granbury had been an attorney in Waco and chief justice of McLennan County prior to his service.
Twenty- nine years later on November 30 a contingent of veterans led by K M VanZandt of Fort Worth whose Civil War service consisted as adjutant of the Seventh Texas escorted Granbury's remains from Franklin to his final resting place in the city which bears his name. The Dallas Morning News of December 1, 1893 reported Civil War veterans from surrounding counties as well as representatives from Galveston and Houston attending the ceremonies
You have now read an abbreviated version of the end of the story. Come to our initial meeting of 2019 to hear the beginning of the story from an expert on Hiram Bronson Granbury, Dr. Danny Sessums will speak on the subject of his latest book; "A Force to be Reckoned With, a History of Granbury's Texas Infantry Brigade, 1861-1865" Danny has been an historian, educator and museum director for his entire professional career. He received his PhD from LSU where he studied Anti-Bellum U S history. You will captivated by his talk on Granbury's Texians!

____________________________________________________
 10 December 2018


Lt Col Ralph Peters US Army (ret)
We are fortunate to obtain as our speaker an individual with his credentials. Ralph Peters, retired U S. Army, TV military analyst and author who has over 200 speaking engagements each year. Ralph will be speaking on the human aspects of leadership in our Civil War. Ralph's endeavors have taken him to over 70 countries on six continents. He served in the army for 22 years, first as an enlisted man then as an officer. We have arranged to have a limited number of copies of Ralph's latest book; Judgement at Appomattox for purchase.

_____________________________________________
12 November 2018
George Buss, Actor   

Title: "The Impersonation of Abraham Lincoln"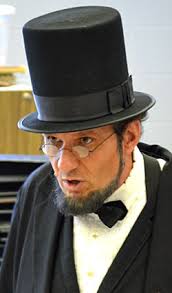 __________________________________________________
8 October 2018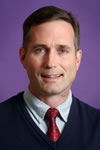 Dr. Steven Woodworth,  Professor of History at TCU will be with us once more. This time to discuss: "Grant at the Wilderness, May, 1864".
This was "Sam" Grant's first battle as General in Chief of the Army. Appointed to head the army by Lincoln after success in the West he choose, instead of headquarters in DC, to set up with the army in the field and oversee Union operations elsewhere from there. Lt General George C Meade remained head of the Army of the Potomac; however, Grant provided general oversight and supervision. Meade's Corps commanders were all veterans and dependable generals. Corps Commanders were Generals Hancock, Sedgewick, Warren and Burnside. This battle which took place less than one year prior to Lee's surrender at Appomattox was actually the beginning of the end of the Confederacy. Lee's Corps commanders were Ewell, A P Hill and Longstreet. Jeb Stuart remained in charge of the cavalry and was not killed until a week later at Yellow Tavern. Grant's dogged determination and relentless pursuit through Cold Harbor, Richmond and Petersburg along with his almost limitless supply of replacements was simply too much to withstand. Lee, notwithstanding his usual outstanding generalship, was simply unable to withstand the relentless onslaught brought about by Grant.
Dr Woodworth, author of numerous scholarly works on Civil War history as well as dozens of articles can be counted on to provide insightful commentary on this important battle.   Dr Woodworth received his undergraduate degree from Southern Illinois University and his PhD from Rice University in 1987. After brief teaching stints elsewhere he has served TCU since 1997 and is currently a full professor there. He has authored some 31 Books, on some aspect of the Civil War. He is national recognized as one of the foremost authorities on Civil War history .  We should fill the room to capacity. Although reservations are not needed you certainly need to arrive early. Steve will have some of his most recent books available for purchase at a discount.
______________________________________________
 10 September 2018
Larry Tagg, Author & Historian:  "The Generals of Shiloh"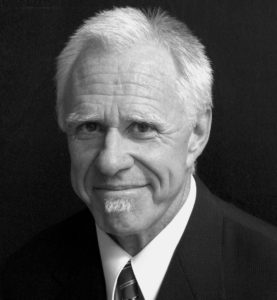 _______________________________________________
14 May 2018
Dale Phillips :    "The Federal Capture of New Orleans"
Dale Phillips, a native of New Jersey, earned a bachelor's degree in American history from York College of Pennsylvania. In 1976, he began his career with the National Park Service as an interpreter at Gettysburg National Military Park.  For the next 41 years he held positions in which contributed to the historic interpretation and preservation of the following NPS historic sites: interpretive ranger-Fort Sumter (Charleston, SC); historian-Chickamauga/Chattanooga National Military Park; manager of the Chalmette Battle of New Orleans site; superintendent of the George Rogers Clark National Historical Park. In 2017, he retired as Superintendent of Lincoln Home National Historic Site after 41 years of service.
He has authored numerous articles on United States military history for various publications, assisted historic researchers,and appeared in and assisted with historical documentaries. He is married to the former Carol Patton of Louisiana, whose southern ancestry predates the American Revolution.  Dale and Carol now live in Bella Vista, Arkansas.
________________________________________________  
 9 April 2018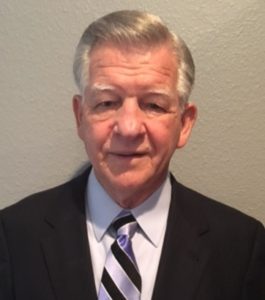 Charlie Peoples: "Streight's Raid: A Federal Raid in Northern     Alabama and Mississippi 1863"
Charlie Peoples, an Alabama native but long time Texas resident, is a retired government executive with the IRS. Among his accomplishments was a tour of duty as the Assistant Commissioner, Returns Processing in which he expanded the electronics filing program from a pilot program to nationwide implementation. His  last job, before retirement from the IRS, was as Director of the IRS Austin Service Center. After retirement, he spent 13 years as a tax consultant/adviser in 29 countries in Eastern Europe, the Middle East, Africa, South and Central America and the Caribbean. His lifelong study of American history and his family's genealogy culminated in his publishing a book of historical fiction ("Long Journeys") about our history from the Revolution to the Civil War. The North Central Texas Civil War Round Table Steering Committee greatly benefits from Charlie being a member due to his knowledge of and dedication to the study of Civil War history.
____________________________________________________
12 March 2018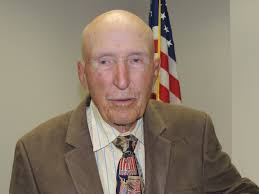 Ed Bearss:  " The Battle of Brice's Crossroads." Ed was the  National Park Services chief historian from 1981 to 1994 and, thereafter was named chief historian emeritus.
This past month Bill Cogar, CEO of the Historic Naval Ships Association located in Annapolis, Maryland brought an interesting and informative program on The Monitor, the ship that changed Naval Warfare. An outstanding presentation complete with slides and a short biographical sketch of Jon Ericsson, the genius inventor who built the ship (in 180 days!) Its wreck, discovered off Cape Hatteras has been partially recovered; the remains are housed at the Mariners Museum in Newport News, Virginia.
We continue our series of outstanding programs on March 12 (dinner 5:30; program 6:30 at Springcreek BBQ Granbury, Texas) as we host the legendary Ed Bearss discussing the pivotal battle of Brice's Crossroads located in Northern Mississippi; in late May, 1864. Union General William T. Sherman had begun the Atlanta Campaign and was dependent upon two railroads to supply his troops: The Nashville and Chattanooga and the Mobile and Ohio. Confederate General Nathan Bedford Forest with his 3,500 seasoned veterans was dispatched to Tennessee and later to Northern Mississippi to cause havoc and to destroy the Union supply lines to Sherman. Union Brig. General Samuel Sturgis with his 8,500 troops was ordered from Memphis to intercept Forest and destroy his force. Although outnumbered by over 2 to 1 Forest brought on a crushing defeat of the Union forces and sent them scurrying back to Memphis. Shortly afterwards Sturgis resigned his command and Forest continued his raids in northern Mississippi and Alabama. Learn about this little known yet important military engagement from the foremost authority on Civil War history.
Ed Bearss who will celebrate his 95th birthday this June brings a wealth of experience and knowledge to us. He served as the
National Park Services chief historian from 1981 to 1994 and, thereafter was named chief historian emeritus after having served as Park Ranger in various Civil War parks, including Vicksburg. A native of Montana, Ed enlisted in the Marine Corps in April, 1942 and was assigned to the 3rd Marine Raider Battalion which immediately deployed to the South Pacific participating in the Guadalcanal and  Russell Islands and later with the 7th Marines, at the battle of Cape Gloucester, New Britain. Ed suffered life threatening wounds there and spent 26 months recuperating. He graduated from Georgetown University with a degree in Foreign Service Studies and thereafter received his MA from Indiana University writing his master's thesis on Confederate General Patrick R Cleburne. Ed began his Park Service in 1954 and continues his involvement in Civil War history through speaking at various Civil War Roundtables and as tour conductor of Civil War battlefields for Smithsonian Associates. Plan on arriving early!
_________________________________________________________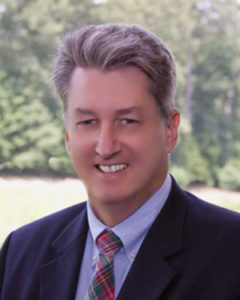 Our February meeting promises to be a great one! Dr Bill Cogar, Executive Director, Historic Naval Ships Association will be speaking on the ship that changed Naval Warfare: the USS Monitor. The Historic Naval Ships Association is an international organization representing twelve nations numbering some 124 organizations with 188 vessels used as floating museums throughout the world. They range in types from aircraft carriers to submarines to fleet tug boats. Bill served as history professor at the US Naval Academy in Annapolis, Maryland from 1983 to 1998 and more recently served as CEO of the Mariners Museum in Mystic, Connecticut. Bill brings a wealth of knowledge of his subject and will be bring us some invaluable facts of the recovery and salvage of the remains of the Monitor.
_______________________________________
January 8, 2018
Dr. Anne Bailey:      " Was Scarlett O'Hara in Texas?"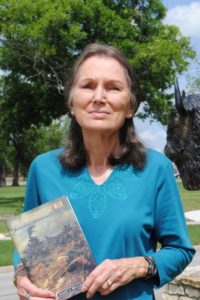 The speaker will be Dr Anne Bailey. Dr Bailey is Professor Emerita of History at Georgia College of the University of Georgia. She is the author of eight Civil War books and has written more than 300 articles and reviews. Anne is a native Texan having received her Ph.D. From TCU. She lived in Miledgeville, the Confederate capital of Georgia and has made an extensive study of Patrick Ronayne Cleburne, the fighting General. I hope all of you can be there. Note the future meetings will be on Mondays.
 Dues are due! There has been no change in our annual dues structure; single, $25; family, $35 and speaker sponsor, $100. We depend on dues to pay speaker expenses ( travel and meals) as well as providing them with a small honorarium. This is really a bargain; eight monthly meetings with noted authorities on Civil War history as well as an opportunity to share fellowship with others in the community with like interests. Remember, we're a ROUND TABLE! It has no sides! I would ask that you either bring your dues to the first meeting or mail your check payable to "Centex CWRT" to our treasurer, Gary Nelson, 3401 Sky Harbor; Granbury, TX 76049.
 _________________________________________________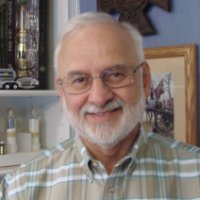 Allen Mesch, PhD, will present "General C F Smith – Teacher of Civil War Generals".  Allen is a prolific writer and lecturer, speaking to CWRT groups all over as well as high schools and college commencement activities. This biography describes Gen'l Smith's role in teaching and mentoring US Army officers who became generals for both sides during the Civil War. During Smith's forty years of service he was a role model to over two hundred officers who served in the Civil War.
Past Speakers 
—————————————————————————————-
__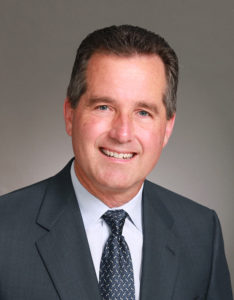 David Dixon October 9, 2017
 David Dixon, "The Lost Gettysburg Address" Dr. Dixon will be joining us from Southern California and speak to us on Monday, the Fort Worth group on Tuesday and the Dallas CWRT on Wednesday. A few recall reading of Edward Everett"s long- winded oration preceding Lincoln's classic Gettysburg Address but hardly anyone is aware of Charles Anderson's speech which concluded the day's events. The speech was never published and the lost manuscript was only recently recovered._____________________________________________________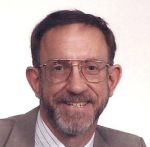 Richard Selcer  September 11, 2017
Richard Selcer, PhD, "Hurry Home Soldier". Rick is an accomplished lecturer and author, a graduate of TCU who studied under the legendary head of the TCU history Department, Dr Grady McWinney. He  will speak of the tumultuous times in the US Army during the first few months of 1861. This talk is an in depth look at US Army officers caught in the far West when the war began; their adventures, trials and tribulations getting home to join one side or the other.
______________________________________________
May 8, 2017  
Mark Christ (Community Outreach Director for the Arkansas Historic Preservation Program)
Battle of Arkansas Post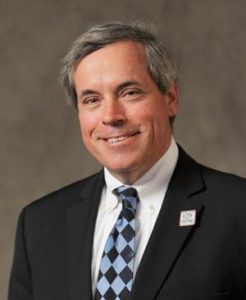 Mark Christ is community outreach director for the Arkansas Historic Preservation Program, an agency of the Department of Arkansas Heritage. He joined the AHPP in 1990 after eight years as a professional journalist. A 1982 graduate of the University of Arkansas at Little Rock, he received his Master's degree in 2000 from the University of Oklahoma.
The Arkansas Historical Association presented him a Lifetime Achievement Award in 2015 and the Civil War Trust awarded him the 2013 State Preservation Leadership Award. He is president of the board of trustees of the Arkansas Historical Association, a member of the Arkansas World War I Centennial Commemoration Committee, a former member of the Arkansas Civil War Sesquicentennial Commission, and former chairman of the board of directors of the Arkansas Humanities Council.
He has written, edited and co-edited several books including "Rugged and Sublime The Civil War in Arkansas," "Sentinels of History: Reflections on Arkansas Properties Listed on the National Register of Historic Places," which won an Award of Merit from the American Association for State and Local History, "Getting Used To Being Shot At: The Spence Family Civil War Letters," "All Cut to Pieces and Gone to Hell: The Civil War, Race Relations and the Battle of Poison Spring," "The Earth Shook and Trees Trembled: Civil War Arkansas 1863-1864," "The Die is Cast: Arkansas Goes to War, 1861," "Civil War Arkansas, 1863: The Battle for a State," which won the Military Order of the Stars and Bars' 2010 Douglas Southall Freeman Award and the Central Arkansas Library System's 2013 Booker Worthen Literary Prize, "This Day We Marched Again: A Union Soldier's Account of War in Arkansas and the Trans-Mississippi Region," "I Do Wish This Cruel War Was Over: First Person Accounts of Civil War Arkansas from the Arkansas Historical Quarterly" and "Competing Memories: The Legacy of Arkansas's Civil War."
He has also written many articles for such publications as Civil War News, North and South, Blue and Gray, Arkansas Historical Quarterly and Pulaski County Historical Review. The Pulaski County Historical Society awarded him its Peg Smith-Mary Worthen Award for his article "'An Abolition Hole': Life in Union Little Rock, 1863-1865."
__________________________________________________________
____________________________________________________     
April 10, 2017
Dr Kevin J. Weddle ( US Army War College, Carlisle PA). "Lincoln's Tragic Admiral: the Life of Samuel Francis DuPont."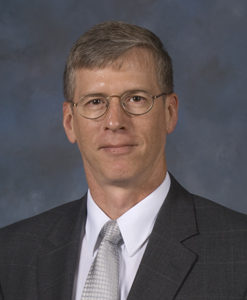 Kevin J Weddle Ph.D, Professor of Military Theory and Strategy at the US Army War College, Carlisle Barracks, Pennsylvania.
His credentials, as an educator, a writer and historian read like a Who's Who of American history educators. He is a graduate of the U S Military Academy at West Point and a 28 year veteran of the US Army whose assignments in command as well as staff positions led him all over the world. He served in Europe, the Pentagon and three recent Mid-East engagements:  Operations Desert Shield and Desert Storm and Operation Enduring Freedom. Subsequent to his Army retirement he joined the staff of the Army War College as the Deputy Dean of Academics and held the Chair of the General Maxwell D Taylor Chair in the Profession of Arms.
Dr Weddle holds masters degrees in history and civil engineering from the University of Minnesota and a Ph.D in history from Princeton University. He has written numerous articles for popular and scholarly journals. His first full length book about which he will be speaking was named the runner-up in the Theodore and Franklin Roosevelt Naval History Prize competition and was awarded the War College's excellence in teaching and writing awards.
________________________________________________________
 March 13, 2017
Ed Bearrs (Chief Historian of the National Park Service from 1981 to 1994 and currently Chief historian Emeritus)
Edwin Cole Bearss, a United States Marine Corps veteran of World War II, is a military historian and author known for his work on the American Civil War and World War II eras. He is a popular tour guide of historic battlefields for The Smithsonian Associates. He served as Chief Historian of the National Park Service from 1981 to 1994 and is currently Chief Historian Emeritus.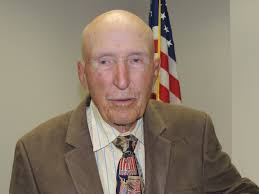 ___________________________________________________
13 February 2017
Rick Eiserman (Hood's Texas Brigade Association Historian)
Topic: "Will the Real Pvt Joe Joskins Step Forward?"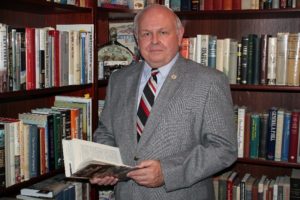 Rick Eiserman Bio
Rick Eiserman is a long-time Civil War buff and collector with a special interest in the history of Hood's Texas Brigade.  During a 20-year U.S. Army career, Lieutenant Colonel Eiserman served as a military historian/instructor at both the U.S. Army Command and General Staff College and the U.S. Army War College, as well as holding various air defense command and staff assignments in Europe, Korea and the U.S.  He has led a number of battlefield tours and staff rides, presented to numerous Round Tables and seminars, and written articles for a variety of publications, including his "We Have Had a Picture Taken", and an article co-authored with Dr. Susannah Ural, "The Winter that Made the Texas Brigade", both of which appeared in the August, 2011 Civil War Times.  He is currently the historian for the Hood's Texas Brigade Association, Reactivated (HTBAR) and is editing the manuscript of PVT Joe Joskins, for publication.
Rick holds a Bachelor of Arts in Teaching degree with a major in history from Sam Houston State University, a Master of Education degree from the University of Texas, and a Military Master's of Arts and Science degree from the U.S. Army Command and General Staff College.
______________________________________________________
January 9, 2017
John Schmutz, Author and Historian: "The Fighting Fifth". A history         of the 5th Texas Regiment, Hood's Texas Brigade.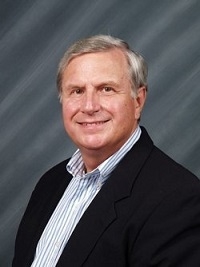 John Schmutz enjoyed a rewarding career as a corporate attorney, including serving as a member of the executive management committees of several large, public corporations. He has enjoyed a lifelong fascination with all aspects of the Civil War, and one of his objectives in life was ultimately to find the time to perform the required research and write on that subject. By reducing his workload, he has found the time and flexibility to research and write extensively. The result to date has been two books, of which he is extremely proud. A third work is in process. In addition to immersing himself in the Civil War, John also pursues genealogical research, remains an avid golfer and general sports fan, in addition to possessing a fascination for international travel, which he indulges in on a frequent basis. He also is involved in advising charitable organizations. A native of Oneida, New York, he now lives in San Antonio, Texas with his wife, Marie. Together they have three grown children living in various parts of the country.
John holds a B. A. from Canisius College, a Juris Doctor from the University of Notre Dame, and a Master of Laws from George Washington University.
____________________________________________________
November 7, 2015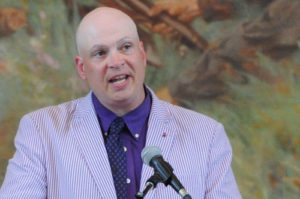 Frank O'Reilly, Historian, National Park Service:    
   "Stonewall  Jackson at Chancellorsville"
Our Granbury CWRT group is honored to have Frank A O'Reilly who is the Historian for the Fredericksburg and Spotsylvania National Military Park speak to us at our November meeting on Chancellorsville, it's significance and the final days of Stonewall Jackson. The meeting will be on 7 November 2016 at our usual spot, Spring Creek BBQ, 317 E Hwy 377. Dinner at 5:30 and program at 6:30. Come early. Some of you may have heard of Frank by reputation as I have so come early! Remember this final 2016 meeting is on the first Monday.
Frank A. O'Reilly
Vitae
My latest book, The Fredericksburg Campaign: Winter War on the Rappahannock, received a 2003 nomination for the Pulitzer Prize in Letters.  Released by LSU Press in December, 2002, it has won the 2002 Capital District (Albany, NY) Book Award; the 2003 James I. Robertson, Jr. Book Award; the 2004 Daniel Laney Book Award; and the 2004 Richard Barksdale Harwell Book Award.
I received both my BA and MA in American History with a concentration on Early American Military History and Civil War Studies.  I did my undergraduate work at Washington & Lee University before joining the National Park Service at the Fredericksburg & Spotsylvania National Military Park.  I worked briefly at Independence Hall in Philadelphia, and then returned to Fredericksburg as an historian in 1990. I am currently the Lead Historian for the battlefields.
I have written numerous articles on the Civil War and Mexican War for national and international journals; and introductions to quite a few books.  I released my first book on the Fredericksburg Campaign titled, Stonewall Jackson at Fredericksburg, in 1993.  I have appeared in quite a few documentaries, on CSPAN, and have lectured extensively on military history to audiences around the world, including several conferences in the United Kingdom at Oxford.  I served as the Civil War Sesquicentennial special events coordinator for the Fredericksburg, Chancellorsville, and the Overland Campaign's 150th anniversary commemorations.
I am currently researching a book on the Battle of Malvern Hill and the Seven Days' Campaign around Richmond.
__________________________________________________________
10 October 2016

Dr. Don Frazier
Next meeting 10 October 2016
The next meeting will take place at our usual spot, Spring Creek BBQ on Monday evening, October 10 with dinner and fellowship beginning at 5:30 and another outstanding program at 6:30 from Dr. Donald Frazier who will speak on the prelude to the battle of Glorieta Pass.
John Baylor, Henry Hopkins Sibley, Tom Green and numerous others were instrumental in the Confederate invasion of the West led by Sibley who resigned his commission in the US Army and was appointed Brigadier General, CSA on June 17, 1861 with orders to direct military operations in New Mexico and Arizona.
Dr Frazier's book, "Blood & Treasure" provides a detailed narrative of the futile efforts of the poorly armed Confederate soldiers – composed mainly of Texans – and how they were thwarted in their efforts to capture New Mexico and the western resources of the United States.
Dr Frazier is chairman of the History Department at McMurry University in Abilene and is a highly acclaimed scholar of the Civil War in the Trans-Mississippi. He has been awarded numerous accolades for his activities in a variety of heritage and cultural projects among them the Pate Award given by the Fort Worth CWRT and the deVillagra Award given by the New Mexico Historical Society. Don is in high demand as a speaker and as a consultant. We are extremely fortunate to have him with us. You will not want to miss this meeting!
A member of our steering committee, John Bowen has developed a membership "badge board" (I didn't know what else to call it) with name tags for all paid members. Please pick up yours at the beginning of the meeting and replace them when the meeting concludes. We are indebted to John for his efforts.
For those of you who have not visited our website (www.ncentexcwrt.com) you should go over it. David Wells is responsible for its development and content.
Ray Ashley              
__________________________________________________________
Check out the Civil War Trust series of 4 minute videos on the Civil War.    http://www.civilwar.org/education/in4/
From Ray Ashley:
Next meeting September 12, 2016
Dr. Steven Woodworth of TCU:  "The Conspiracy- A Civil War Who Dun It"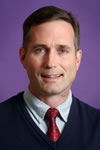 The Granbury Civil War Roundtable will resume its 2016 program schedule on Monday, September 12 at Spring Creek BBQ, 317 E Hwy 377 with dinner and fellowship beginning at 5:30pm and another outstanding program scheduled to start at 6:30. Our speaker will be an old friend, Dr. Steve Woodworth, Chairman, Department of History, TCU. We had previously announced a program on Chickamauga; however, Dr Woodworth has been doing research on the Lincoln Assassination and has uncovered some previously unknown facts which he wanted to share with us. The title of his talk will be: " The Conspiracy- A Civil War Who Dun It". Dr Woodworth's presentation promises to be informative and entertaining. Let's have a good turnout as we begin the fall schedule.
 This year will be one with some speakers whom we have not previously heard. The   announced Fall schedule includes Dr Donald Frazier (Professor of History, McMurry University) speaking on the prelude to the battle of Glorietta Pass and Frank O'Reilly, (historian with the Fredericksburg and Spotsylvania National Military Park) speaking to us on Stonewall Jackson at Chancellorsville.
 We have three speakers scheduled for the Spring with two more from whom we are yet to receive commitments. We are cooperating with the Fort Worth Roundtable and are sharing expenses with them to bring in the following out of town authorities: Rick Eisermen, (Hood's Texas Brigade Association Historian); the incomparable Edd Bearrs (Chief Historian of the National Park Service from 1981 to 1994 and currently Chief Historian Emeritus); and Dr Kevin J Weddle ( Director War and Military Strategy, US Army War College, Carlisle PA). You will hear more of their biographies and the titles of their talks after the remaining speakers commit.
 Our paid membership is at an all time high and meeting attendance has increased monthly with near capacity in the meeting room. Guests are always welcome. This will be a great Kickoff for the Fall of 2016. I hope to see everyone on Monday evening, September 12 at Spring Creek.
Ray Ashley, Chm
Check out the upcoming events tab to see the exciting schedule we have for the remainder of the year!
__________________________________________________________
June 1,  2016
Greetings to all members and prospective members. This past year proved to be our most successful year ever!
We started the year with Dr. Curt Fields portraying Ulysses S Grant in full uniform speaking to us as Grant himself commenting upon his battles from Shiloh to Appomattox with some additional comments about some of the personalities involved in those campaigns.
Our scheduled speaker for the month of October was involved in an automobile accident on his way to Granbury from his teaching assignment in Fort Worth but, fortunately Joe Walker, a Civil War enthusiast and an expert on the subject of Hiram Granbury was in attendance and substituted admirably providing us with some little known information on our city's namesake.
November 30, 2015 marked the 151st anniversary of the ill-fated Battle of Franklin, Tennessee and Dr. David Coffey of the University of Tennessee history department spoke to us about the battle in which some 38,000 Confederate troops foolishly assaulted entrenched Federal positions and were severely repulsed losing 7,500 troops including five generals, Cleburne and Granbury among them.
Dr. Anne Bailey, retired professor of history from Georgia College made an excellent presentation on Major General Patrick Cleburne, an Irish immigrant who settled in Arkansas, was commissioned from there and served with distinction at Shiloh, Stones River and Chickamauga. A fearless fighter, known as "Stonewall Jackson of the West," he lost his life at Franklin.
Dr. Michael Landis who is currently Assistant Professor of History at Tarleton recently published a book entitled "Northern Men With Southern Loyalties" in which he described the inner machinations of the Slave Power Conspiracy. He presented our program on that subject in February. The Conspiracy was composed of such notable Northern politicians as Stephen Douglas and  Presidents Pierce and Buchanan who were able to pass legislation which actually supported slavery yet were still able to maintain the support of their constituents, many of whom opposed slavery.
Our organization was honored to have such an authority come to Granbury as Dr. Dick Sommers, the Senior Historian at the Army War College, author and acknowledged authority on military tactics who presented the March program entitled "Fury at Fort Harrison," one of many fortifications significant in the Petersburg Campaign.
Jack Waugh, acclaimed author and historian compared the styles of two of the more famous Confederate Generals, Stonewall Jackson and Nathan Bedford Forest. Both were eminently successful military tacticians yet has diametrically opposite personalities.
Scott Bowden wrapped up our spring schedule with an analysis of the first day at Gettysburg, July 1, 1863. Some historians claim Confederate General Ewell was largely responsible for Lee's ultimate defeat by not following orders and failing to take Cemetery Hill and Culp's Hill south of town on that day. Scott is engaged in a massive biography of Robert E Lee and brought copies of the first of a six volume set on Lee.
Our Fall Schedule is set and speakers have been confirmed. Here they are:
September 12; Dr. Steve Woodworth, Chm History Department TCU, "The Cavalry at the Crossings- Chickamauga Creek".
October 10; Dr. Don Frazier, McMurray University. "Baylor, Sibley and Green, The Prelude to Glorietta Pass."
November 7 (this is the first Monday) Frank O'Reilly, Historian, National Park Service. "Stonewall Jackson at Chancellorsville."
This past year has been an extremely successful one thanks to the great attendance at meetings and the efforts of the steering committee who have contributed enormously to that success. Thanks to David Wells, Gary Nelson, Charlie Peoples, John Bowen, Bill Dyess and Dutch Wilkinson who served. Our finances are in good shape. We have sufficient funds to pay a modest honorarium to each speaker as well as pay travel expenses for speakers coming to us from outside the Metroplex. Dutch Wilkinson has provided complementary overnight accommodations at the Plantation Inn to speakers spending the evening in Granbury. Our paid membership is at a record high although some who have been members in the past did not renew their membership this year. I hope those of you who fall into this category decide to come back next year. Membership is a real bargain with eight yearly programs; all from speakers outstanding in the field of Civil War history – only $25 single and $35 family.
Several years ago we instituted a speaker sponsor program which is $100 yearly. I would like to recognize those who are sponsors. They are: Terry & Jean Adkins, Ray & Liz Ashley, Jay Beavers, John & Jan Bowen, John Cleveland, Bill & Linda Dyess, Kathy & Raymond Haynes, Holman King, Gary Nelson, Randy Myrick, Charlie Peoples, David Wells and Dutch Wilkinson. Thanks to all of you for your support.
HAVE A HAPPY AND A SAFE SUMMER!
Ray Ashley, Chairman
_______________________________________________________________
May 9, 2016
 Scott Bowden:  "Gettysburg, the First Day"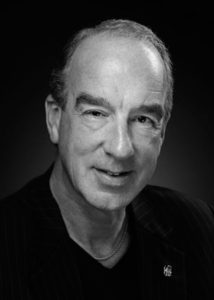 _______________________________________________________________
Meeting April 11, 2016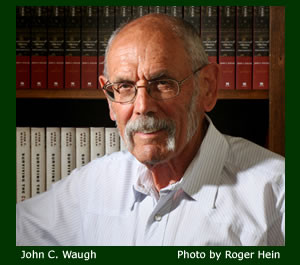 Our next meeting will be held at our usual spot, Spring Creek BBQ 317 Hwy 377 E in Granbury. Dinner and fellowship at 5:30 pm and what promises to be an outstanding program from Jack Waugh. "Stonewall Jackson and Nathan Bedford Forest; Two Generals so very different yet so very much alike" is the title chosen by our speaker.
Jackson, a 1846 graduate of West Point, a hero of the Mexican War and (admitted by R E Lee) the commander's right arm was an outstanding strategist. His Shenandoah Campaign was one of courage and daring and the topic of military textbooks for many years. Married to the daughter of a Presbyterian minister, a regular attendee at Sabbath Services who refused to wage war on Sunday he was a ruthless adversary. One of the great losses of the South was his death at Chancellorsville from his own troops just short of two months prior to Gettysburg.
Forest, on the other hand was a merchant and slave trader in Memphis before the war who enlisted   as a private in the 7th Texas Calvary, outfitted it at his own personal expense and rose to the rank of Lieutenant General after many successful campaigns. His capture of Fort Pillow and the routing of superior forces at Brices Crossroads further established him as one of the premier Cavalry Generals of the Confederacy. His tactics baffled Union troops and he bested them in most encounters. After the war his fortunes, like most Confederate leaders, diminished and he died a pauper in 1877. Many military critics pronounce him as the foremost cavalry officer produced in America.
Jack Waugh has spoken to us before; the first time on the subject of his first book; "The Class of 1846"; Stonewall Jackson's and George McClellan's class. Later he spoke on "Surviving The Confederacy" A story of Roger and Sarah Pryor who rose from Southern defeat to relocate and rise to prominence in the legal profession in New York. Jack is really in his third career! The first as a staff correspondent and Washington bureau chief of the prestigious Christian Science Monitor. He then entered the political arena serving on the staffs of then VP Nelson Rockefeller as well as Senator Jeff Bingaman of New Mexico. His third career is his best! Jack's presentations as well as his writings are informative and interesting. This will be a terrific meeting! See ya'll there Monday, April 11.
Ray Ashley
___________________________________________________________________________
Meeting March 7, 2016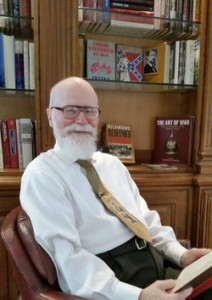 Dr Richard J. Sommers,
Senior Historian of the U.S. Army Heritage and Education Center (AHEC) and as a professor at the U.S. Army War College (AWC).
We have a real treat in store for us on our next meeting. Dick Sommers, an acclaimed Civil War scholar will make a presentation on "Fury at Fort Harrison". This was a violent skirmish held north of Petersburg during the Appomattox Campaign which none of you (me too) have probably ever heard of! It was significant and Dr Sommers is the perfect person to present it to us.
 Dick resides in Carlisle, PA \. He is professor emeritus at the Army War College where he was professor of history h and specialized in Civil War history. He is a prolific author and lecturer who was awarded his PhD here in Texas at Rice University.
This Monday, March 7 is the first Monday so don't be confused about the day. We are cooperating with the Dallas and Fort Worth CWRTs to bring Dick here and thus share his expenses with them. He will speak to us on Monday; Fort Worth Tuesday and Dallas on Wednesday. This will be one of our greatest programs. Be sure to attend: dinner at Spring Creek at 5:30 and program at 6:30.
 Dues are important to any organization! I want to encourage those of you who have not paid dues for 2016 please do so, This is a real bargain; $25 single, $35 family and $100 speaker sponsor. Dues are used to pay speaker expenses and a small honorarium to those scholars who share their expertise with us.
 Granbury Now will have a photographer at the meeting to coordinate with the interview recently held by them. The article and picture are scheduled to appear in their April issue. Put on your Sunday dudes and bring your best smile on March 7.
Ray Ashley
Chm
__________________________________________________________________________
Monday, Feb 8 @ 5:30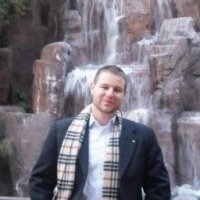 Dr Michael Landis, Assistant Professor of History, Tarleton State Universary will speak to us on the subject of his most recent book; Northern Men With Southern Loyalties. There have been many stories of the war that brought brother against brother, John Gibbons, Pat Cleburne to name only two. Many Southerners resigned their commissions and cast their lots with the South; however, General George Thomas, The Rock of Chickamauga, was a Southerner, a West Point graduate who remained with the Union throughout the entire war and excelled in every capacity. Dr Landis explores the opposite viewpoint of pro-slavery northerners citing Stephen Douglas as well as President James Buchanan as examples.
 Dr Landis' scholarship focuses mainly on the politics of slavery in the 19th century. If you recall he previously was with us several years ago and spoke on "Bleeding Kansas"  and the chaos that resulted from the Compromise of 1850. Dr Landis received his bachelor's as well as his masters degree in history from Boston University and his master's degree from George Washington University.
 Attention, all speaker sponsors: Dr Landis' last class in Stephenville adjourns at 4:15 on Mondays so we will have no speaker reception prior to our regular 5:30 dinner get together. He has promised to remain afterwards to answer questions and sign copies of his books. This will be a great opportunity to get to know him personally.
SEE YA'ALL of the 8th!
RAY ASHLEY
___________________________________________________________________________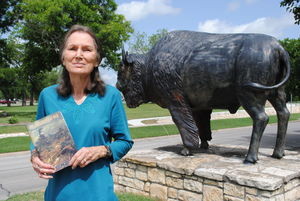 Dr. Anne Bailey
January 8, 2016
The initial meeting of 2016 will be held at our usual spot, Spring Creek BBQ 5:30 pm, MONDAY, January 11th. The speaker will be Dr Anne Bailey. Dr Bailey is Professor Emerita of History at Georgia College of the University of Georgia. She is the author of eight Civil War books and has written more than 300 articles and reviews. Anne is a native Texan having received her Ph.D. From TCU. She lived in Miledgeville, the Confederate capital of Georgia and has made an extensive study of Patrick Ronayne Cleburne, the fighting General. I hope all of you can be there. Note the future meetings will be on Mondays.
 Dues are due! There has been no change in our annual dues structure; single, $25; family, $35 and speaker sponsor, $100. We depend on dues to pay speaker expenses ( travel and meals) as well as providing them with a small honorarium. This is really a bargain; eight monthly meetings with noted authorities on Civil War history as well as an opportunity to share fellowship with others in the community with like interests. Remember, we're a ROUND TABLE! It has no sides! I would ask that you either bring your dues to the first meeting or mail your check payable to "Centex CWRT" to our treasurer, Gary Nelson, 3401 Sky Harbor; Granbury, TX 76049.
We have assembled an outstanding schedule for the Spring and that schedule is enclosed with this announcement. As you can see it consists of a varied array of speakers all with excellent credentials in their respective fields. Even though you may be unable to attend the January meeting, please consider joining. We are assembling the fall, 2016 schedule and , I assure you it will be composed as good a lineup as is represented here.
 2016 Speaker Schedule
January 11 – Dr. Anne Bailey, Professor, Emerita, History, Georgia College    Major General Patrick R Cleburne; A Fighting General
February 8 – Dr. Michael Landis, Assistant Professor of History, Tarleton State University. Northern Men With Southern Loyalties
March 7 – Dr. Richard Sommers, Senior Historian, Army Heritage & Education Center, Instructor, US Army War College. Fury at Fort Harrison.
April 11 – Jack Waugh, Author and Historian. Stonewall Jackson and Nathan Bedford Forest. Two opposites who were extremely successful.
May 9 – Scot Bowden,  Author and Historian, Gettysburg, The First Day.
The Fall schedule is currently in process; however we will be scheduling three meetings for the Fall of 2016; September, October and November.
Remember, beginning 2016 our meetings will be on the second Monday except for March when we are coordinating with the Fort Worth and Dallas CWRTs to bring in Dr Sommers.
__________________________________________________________________________
October 18, 2016
The October Meeting continued on a positive note thanks to the help of noted Civil War historian, Joe Walker. John Lundberg, author of "Granbury's Texas Brigade: Diehard Western Confederates" and professor of History, Tarrant County College, our scheduled speaker, was involved in an automobile accident while on his way to here on October 13th and was unable to make his scheduled presentation. We hope his car as well as his person experiences a speedy recovery.
 Joe Walker who has made a study of Gen. Granbury and the Western Theater and has accumulated numerous artifacts relating to Granbury, his brigade and the Battle of Franklin was "drafted" to present our program. Joe presented us with some little known facts on General Granbury including his background and early years. He did an admirable job with only 45 minutes notice! Many thanks, Joe, we are indebted to you.
 November 10 is our final program for 2015. Dr David Coffey, head of the History Department at the University of Tennessee- Martin will speak to us on the Battle of Franklin. Franklin, TN is now a suburb of Nashville but was a pivotal battle for both sides in November, 1864. It's loss for the Confederates under John Bell Hood led to his resignation and ultimate loss of eastern Tennessee for the southern cause. You may remember David from a few years ago when he presented a talk on the Battle of Atlanta. David has authored several Civil War books and is an entertaining speaker. You need to attend!
 Dues for the next year are payable! This is probably the best Civil War educational bargain in the area. We have eight meetings per year with entertaining and informational presentations from noted scholars as well as great BBQ and the opportunity to meet other Civil War enthusiasts ! Dues are only: Single $25, Family $35, and Speaker Sponsors $100. You can bring your dues to the November 10 meeting or you can mail your check payable to : CenTex CWRT; c/o Gary Nelson, 3401 Sky Harbor; Granbury 76049.
I hope to see all of you on Nov 10th
Ray Ashley
___________________________________________________________________________  October 13, 2015
North Central Texas Civil War Roundtable will hear acclaimed author and history professor John Lundberg speaking on Hiram B Granbury, whose biography won the prestigious Pate Award. Dinner at 5:30 pm and presentation at 6:30 pm. Spring Creek BBQ. 317 E Hwy 377.
Our guest speaker at our August meeting, Dr. Curt Fields and his wife Lena stayed at the Plantation Inn, Hwy 377, in Granbury. Here they are in character as Gen Grant and his wife Julia.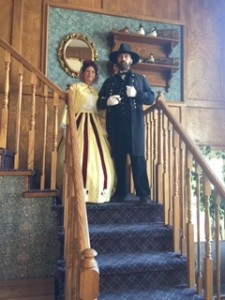 ___________________________________________________________________________   August 29, 2015
          I trust everyone has had a relaxing summer, vacations behind us, school started and weather cooling down a bit. Our first CWRT of the fall will be held at our usual spot, Spring Creek BBQ (Hwy 377, Granbury)Tuesday, September 8 with dinner and social time at 5:30 pm and program at 6:30 pm. We have a real treat with nationally recognized historian, Dr. Curt Fields presenting, " Ulysses S Grant, from Corinth to Appomattox." Dr. Fields has been widely acclaimed as the most noted authority of the life of Ulysses S Grant who, rose from obscurity to command the most powerful army in existence at that time, thence to become our nation's 18th president. This is a great kick-off for our 2015-2016 speaker season and you need to be there!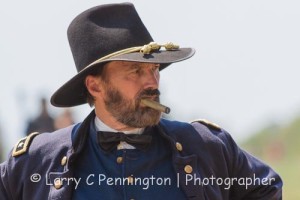 We have a full fall schedule with Dr. John Lundberg speaking on Hiram S Granbury on October 13. John's biography of Granbury won him the prestigious Pate award from the Fort Worth Civil War Roundtable. The November 10 meeting will have Dr. David Coffey speaking on the Battle of Franklin, Dr. Coffey spoke to us last year on John Bell Hood and the Atlanta Campaign and was extremely well received.
We have been scheduling speakers for 2016 and have commitment from outstanding presenters for the first three months.  I hope to have the remainder of the Spring 2016 schedule completed soon.
Some members have not paid their dues for this year and we would appreciate it if those of you who have yet to pay please see if you can do so; this is a real bargain: $25 Single; $35 Family and $100 Speaker Sponsor. You may bring your dues to the next meeting or mail them to our treasurer, Gary Nelson at 3401 Sky Harbor, Granbury, TX 76049. Dues should be payable to North Centex CWRT. We are bringing in three of our eight speakers from out of town and have committed to pay for their travel and meals plus a small honorarium so the funds will be put to good use.
Let's have a good turnout for General Grant!